Today, the 2018 World Photo Expo (photokina) officially kicked off in Cologne, Germany. As a leading exhibition in the photographic and imaging industry, it provides a comprehensive solution for video users and is regarded as the world's flagship event.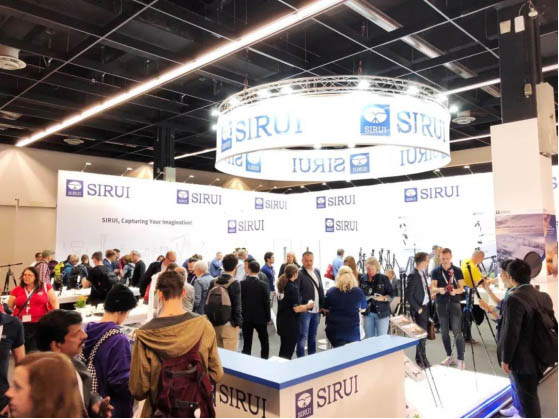 Last week, the International Broadcasting Convention in Netherland (IBC) just came to a successful end and we set out to participate in the Photokina exhibition in Cologne, Germany.
Let's take a look at the show!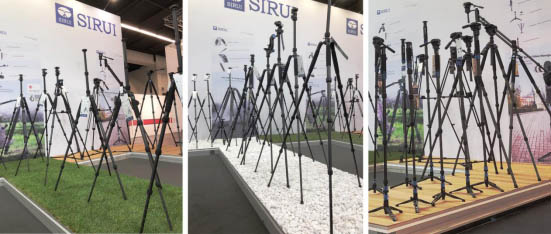 At the exhibition, all the visitors can better understand the functional characteristics of SIRUI products with SIRUI special scenes layout. At Site, we simulated the scenes used by the tripods on the gravel, grass and wood floors, so that the visitors coming to the SIRUI exhibition can truly experience the reliability of the SIRUI tripod.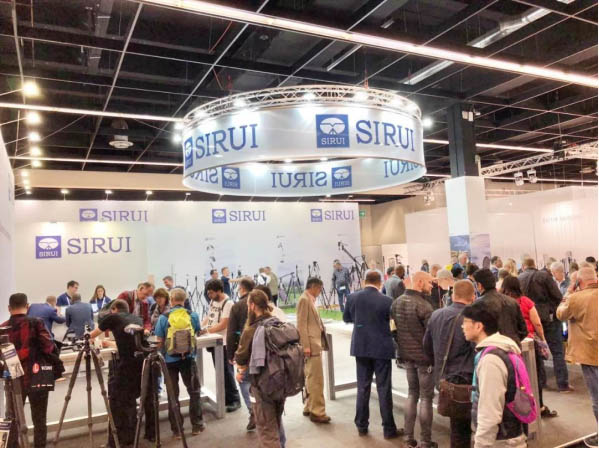 All the visitors are welcome to our booth at 02.2, A040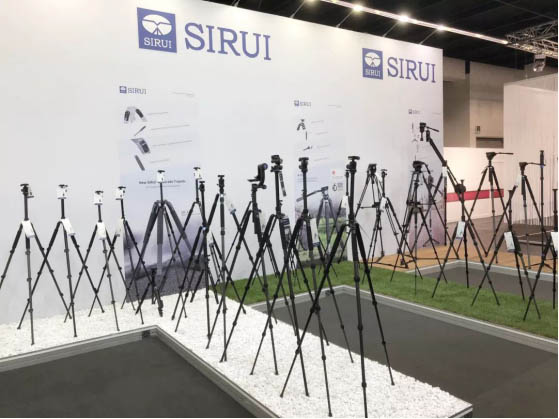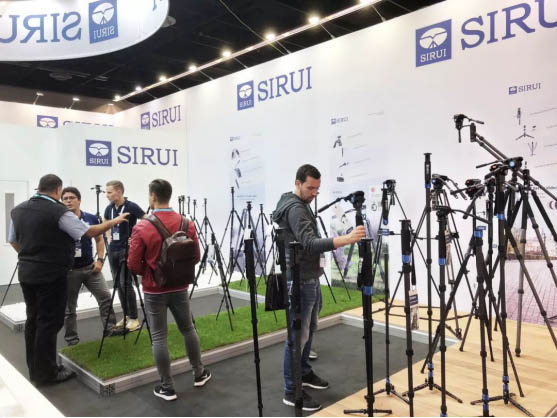 In addition to the well-received conventional tripod products, there is also a new series of "S" tripods launched this year. We have added ergonomic leg design, semi-automatic leg angle adjustment selector, magnesium leg socket and other designs to the new tripod product, which makes the new tripod product more humanized and stable.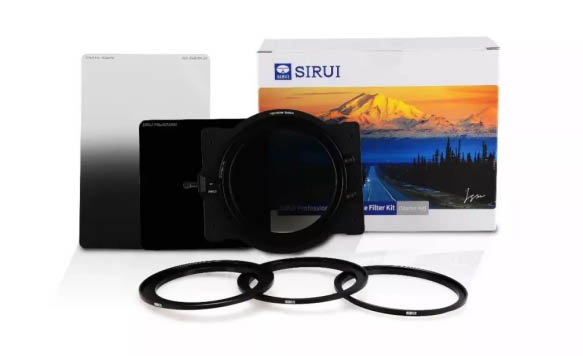 The professional landscape filter kit – with Cai Shi signature, as a new product of this year it also appeared in the show. This is a starter filter kit recommended by Mr. Cai Shi, and we hope that this kit will provide a better photographic solution for photographers who are getting to know square filters.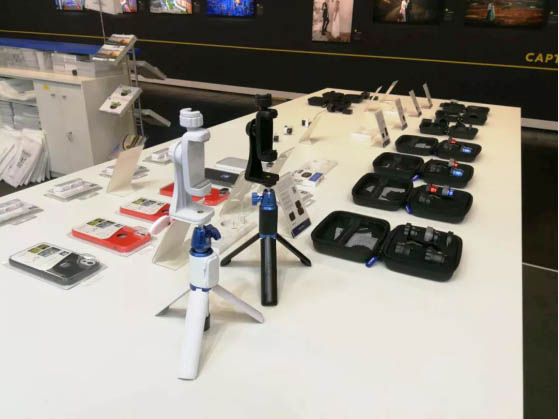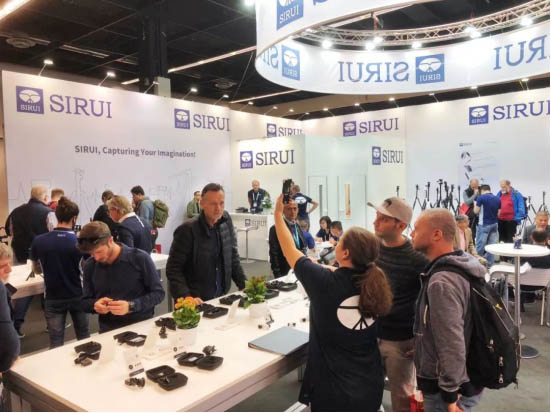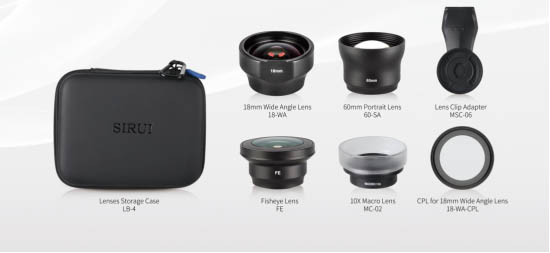 In addition to these SLR camera accessories, there are of course high-profile mobile phone accessories.
In order to provide mobile photographers with more professional and portable mobile photography solutions, we have launched a new four-in-one mobile phone lens set, which includes a variety of different features of the lens, for those who like mobile photography.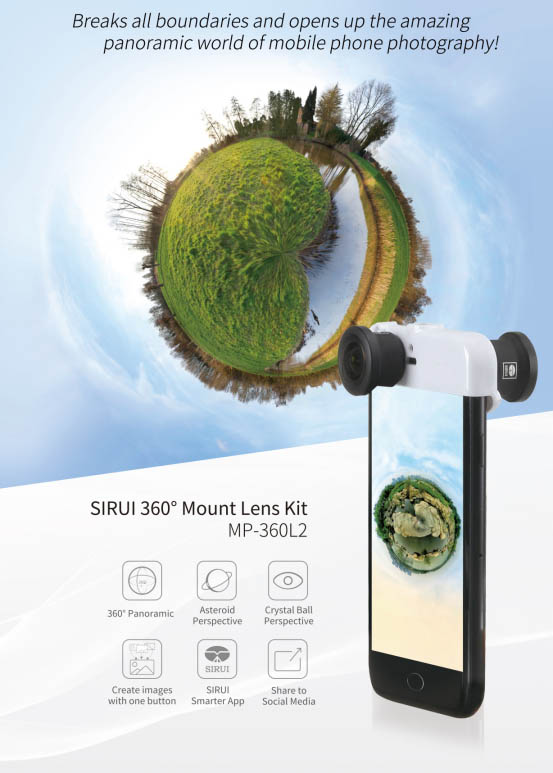 In addition to the SLR level lens, there is also a 360-seat mobile phone lens with high playability. Combined with the exclusive SIRUI Smarter APP, it can break the traditional mobile phone shooting mode and bring you a different shooting experience.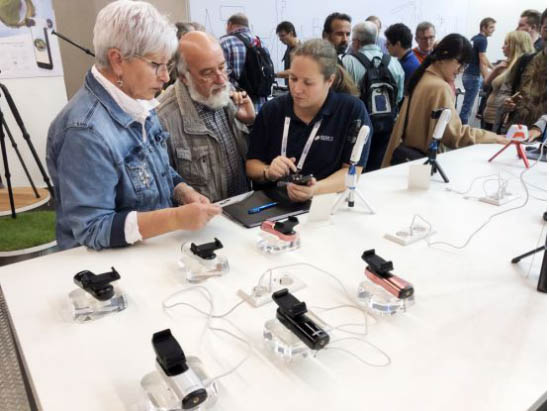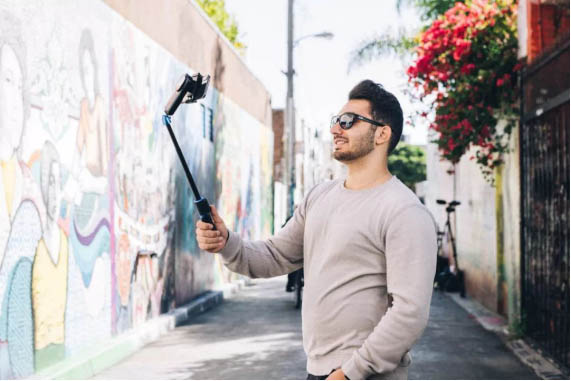 The launch of the ES-01 Pocket Stabilizer product is a testimony to the development of SIRUI from "Made in China" to "Smart made in China". It uses intelligent algorithms, stable shooting and electronic image stabilization technology, which can effectively alleviate the problem of picture jitter caused by handheld mobile phone shooting. It is also a product that can be put into the pocket to make it truly portable.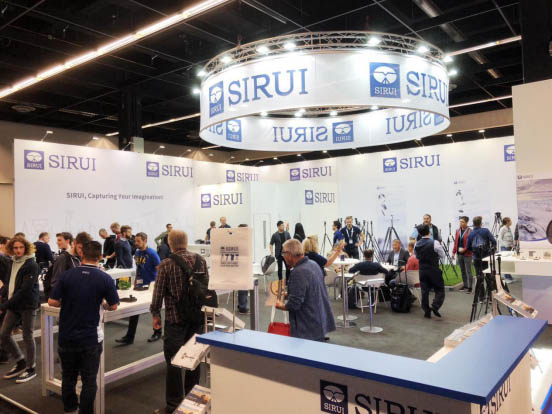 In the past, we have insisted on independent research and development, and constantly improved and strengthened ourselves on the road of exploration, accumulation and progress.
In the future, SIRUI will promote the progress of imaging with technological innovation, and change the image life of people in the future with our own "attitudes" and "methods".